Project: Sdkfz. 250/9
Manufacturer: Armor Hobbies
Dimensions: ?
Weight: 3.6kgs (8lbs)
Material: Injection molded ABS
This kit is an easy to assemble, semi-rolling model of an early-mid production Sdkfz 250. The plan is to convert it to a radio controlled 250/9 with functional suspension. The first step was to make a prototype torsion bar suspension system for the track's road wheels and test the feasability of running it on the existing ABS track links. Surprisingly, it worked. This project is currently on hold at the moment while I focus on the Panzer IV and Tiger I projects.
Road wheel torsion bar prototyping
The photos below are of a quick test of concept for the torsion bar suspension on the road wheel swing-arms. The finished ones will look more like the real swing arms and the torsion bar locking blocks will be made from aluminum.
The inner road wheels wer chamfered, along with the link guides to ensure the track does not climb up and off the sprocket or idler. I test ran it before doing this and it was throwing the track. After the modification, I ran it around the front yard on it's own power without any issues.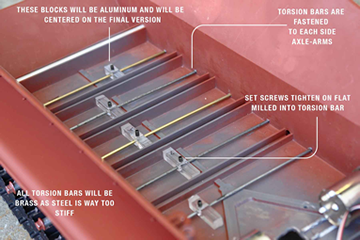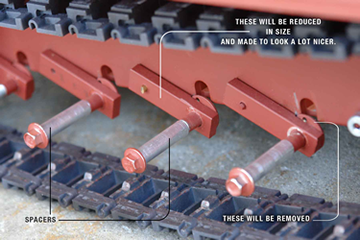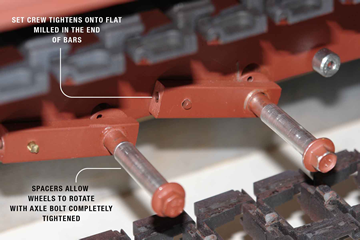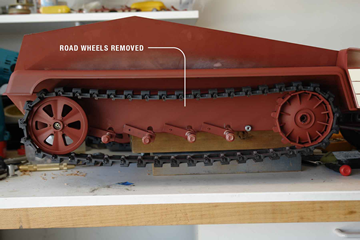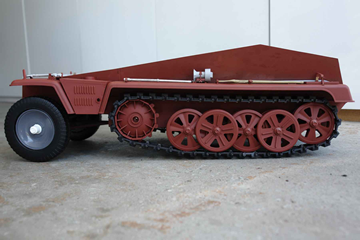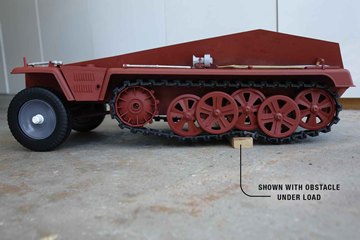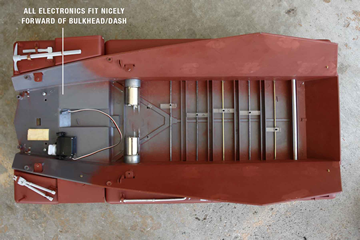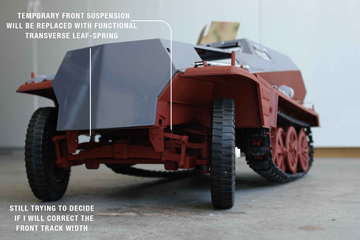 more photos coming soon