Project: Panzerkampfwagen III Ausf L
page2
Suspension/Running gear detailing
Details are added to the shocks and shock mounts and first coats of red primer are added.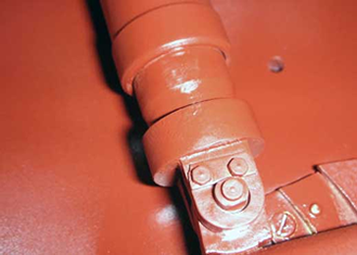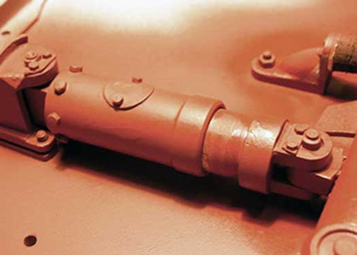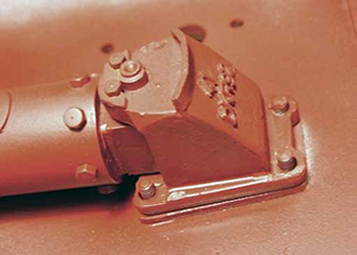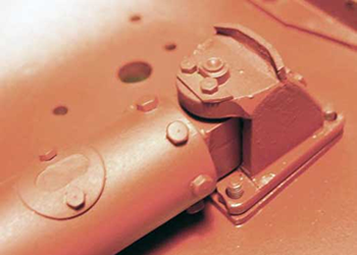 Starting to look like a real Panzer III restoration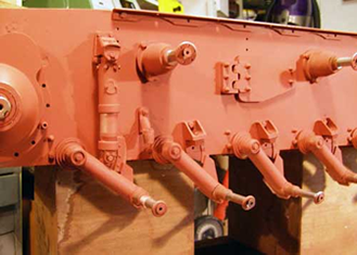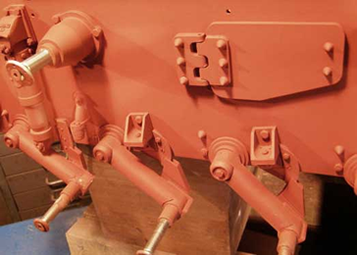 Idler wheel
The rear idler's spokes are hand shaped to look more like the real thing. The first two photos are the machined, "as supplied" wheels.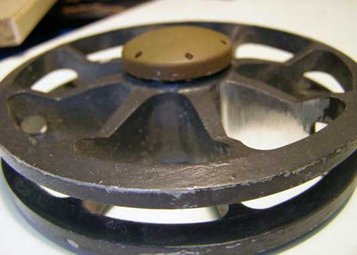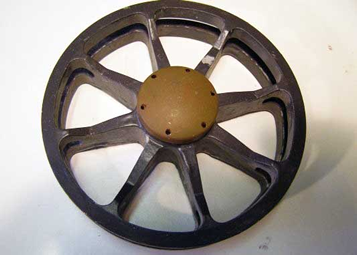 Here is the left wheel after Jeff has reshaped the spokes. Also notice the excellent detail added to the road wheel in the photo below.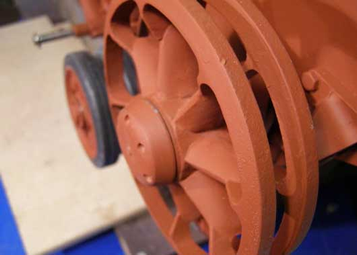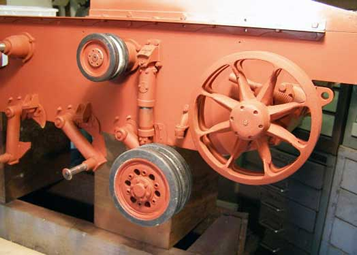 Escape hatch, functional handle is added