Project: Panzerkampfwagen IV Ausf H
Manufacturer: Blitzkrieg Armour
Dimensions: ?
Weight: 70 Kg (154 Lbs)
Material: Steel (lower hull) and GRP (upper hull and Turret)
This kit, as supplied by Blitzkrieg Armour, represents a very late production Panzer IV Ausf J. These kits are extremely well detailed and built as-is with the supplied parts, they will result in a museum quality model when finished. Like the Panther, I will be building this kit as a panzer from the summer of 1944, Normandy time-frame and since I am converting mine to a late Ausf H production model, there were several part modifications required. The final model will have the markings from one of the 12SS companies fighting in and around the city of Caen during June and July of 1944.
It arrives!
The hull was packed with individual boxes, everyone like a treasure box of cool parts! Also, I couldn't resist and took a quick glimpse at the schurzen and the etched parts. Everything is really nice. As my first piece of armor that consists of a fiber glass upper hull and turret, I am very pleased. Well done and thank you David for carrying on with these fine kits.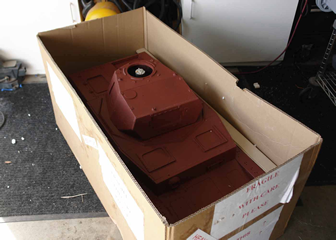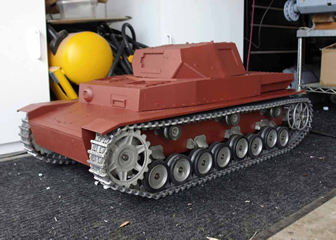 Here are some photos of what the kit includes. Besides the excellent detail already on the fiberglass hull and turret, the kit comes with hundreds more deatil parts that range from white metal castings to urethane resin cast parts to perfectly etched fender top treads and schurzen brackets. The amount of work that has gone into the developemnet and production of these kits is really quite remarkable. A special thank you to Peter Mealing, Dave Dibb and David Hopkins for producing my favorite tank.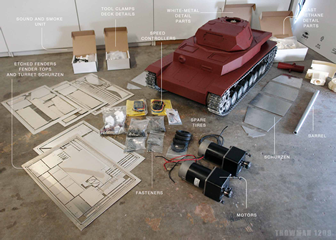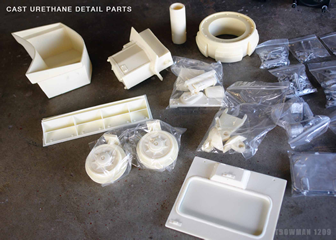 A few photos of the etched components. For a little extra cost, you can have nickle in place of brass etched parts. I can't wait to get to this stage of the build.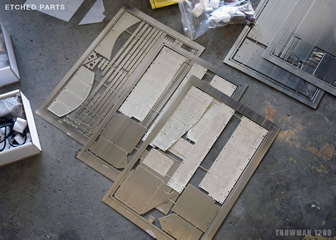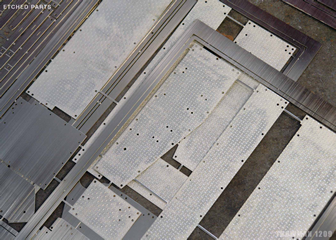 The track links are nicely detailed.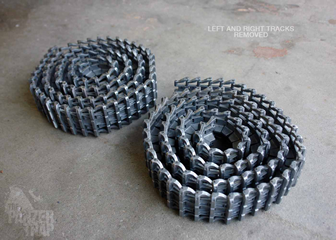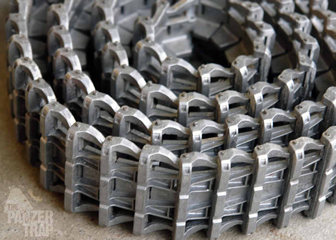 Track tensioning detail. Tensioning is achieved by adjusing both internal and external fasteners to move the idler shaft fore and aft if neccessary.