Project: Panzerkampfwagen IV Ausf H
page 2
Lower hull detailing
I couldn't wait to start in on this model and since it is my favorite tank of the war, I will be making the most of this project. Removal of components for detailing and painting could not be easier. They are easily disassembled and reassembled. The folded metal, lower hull is robust and has a nice, durable powder coat finish.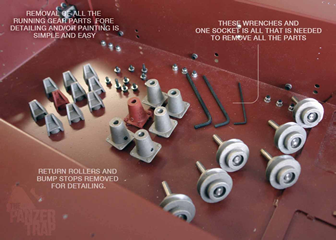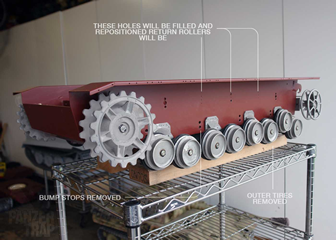 Diving right in, I added some minor detailing to one of the stops and one of the return roller brackets. I'm using a real Panzer IV Ausf J as my reference for this build and more photos will be added to a "reference" page at some point. These photos show a side by side, before and after of the supplied parts and the modified parts.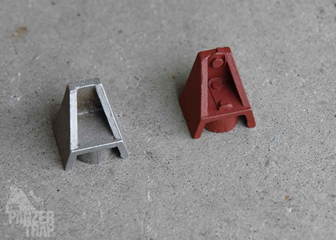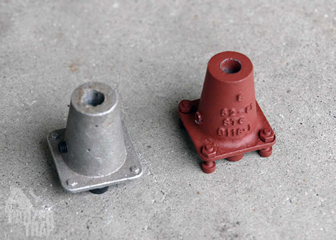 The same treatment is given to one of the suspension bases. The remaining suspension parts will also receive the factory markings.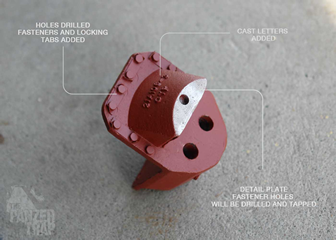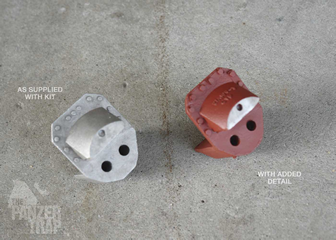 Now the fun begins! Detailing the bottom of this particular panzer is important to me because it is such an interesting vehicle with lots of small details and again, I'm making the most of this build. Plates and bolts are added. Smaller access plates will be added as well.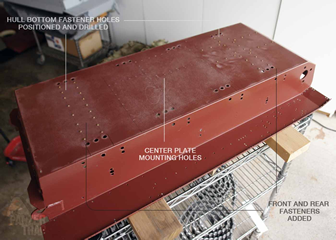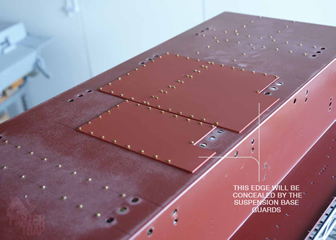 Return roller brackets are repositioned and holes are filled. The position, although it looks strange, was based off the real Panzer IV and the two center brackets are slightly offset from centerline of the suspension bases. From all the reference photos, it seems the position of these changed during the Ausf H production years to this positioning.