Project: Panzerkampfwagen IV Ausf H
page 3
Lower hull detailing
The cast letters and numbers have been added to all the parts. Locking tabs will be added to the mounting bolts for the suspension bases.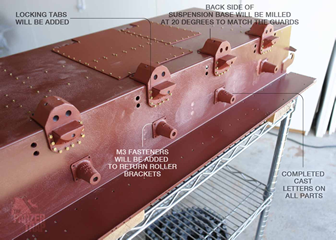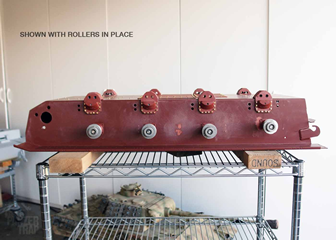 I designed a set of suspension base guards and modified the inside of the kit's suspension bases to match the angle or the guards. The guards will be added to our ever growing Panzer IV parts page. In these photos, the access panels have also been added to the hull floor and the fender flange and welds have been added. Decided to use grey primer from here on out because, for me, it's easier to see details in the lighter color.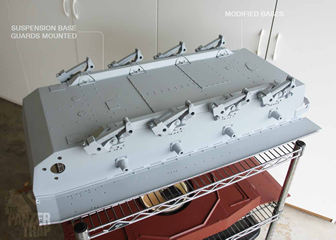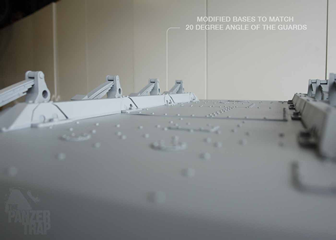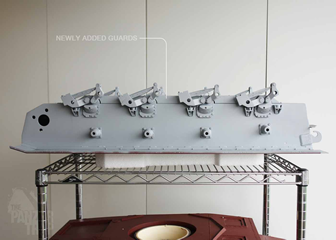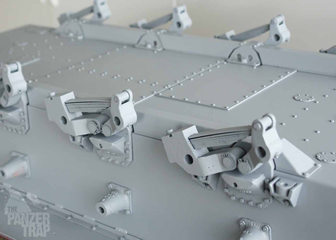 Since I was making several parts anyways, I decided to make accuartly detailed suspension caps.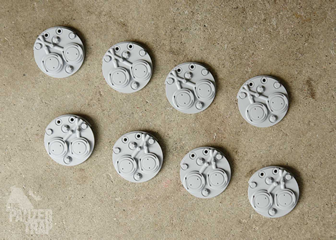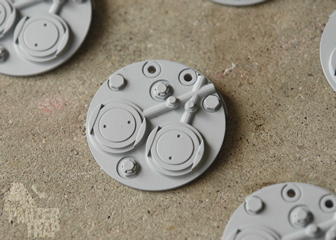 Suspension base final assembly and first, base coat of gelbbraun is applied. In these photos the two mounting bolts that match the fake outer bolts can be seen on each cap. Originally I was going to blend the top of the cap into the base part like the real ones but decided to leave it for easy removal later in the case servicing was required .